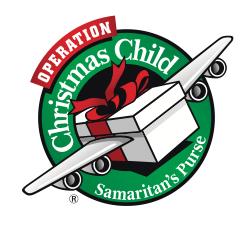 Operation Christmas Child brings joy and hope to children in desperate situations worldwide through simple, gift-filled shoe boxes and evangelistic materials that tell the Good News of God's love. Shepherd of the Hills helps Operation Christmas Child each year as one of our holiday outreach projects.
It takes many weeks for a small shoebox filled with God's love to make it from South Orange County to small local villages on the mission frontier, such as the Philippines, Nepal, Botswana, and Guatemala.
OCC kicks off in late October, when you can pick up your boxes on campus; with a final collection day in mid-November.
For questions, please contact Kathy Toon at kathymtoon@gmail.com or Ann Shores at annshores@cox.net.