Virtual VBS 2020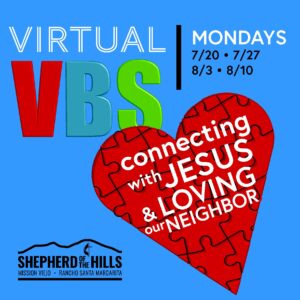 Weeks One, Two & Three of VBS 2020 are live!
Each Monday, a set of videos will be released with fun Bible lessons, crafts, and more! Join us as we explore how to connect with Jesus and love our neighbors in these crazy times!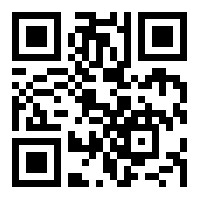 Registration is FREE–our simple sign-up form is HERE, or you may use the QR code to the right:
Click HERE to go to VBS Week One
Click HERE to go to VBS Week Two
Click HERE to go to VBS Week Three
For questions, contact Laura Arciniega at larciniega@sothumc.org.
Care to Give?
Your donations benefit YUGO/Iglesia Arca de Noé in Ensenada (the organization we team with to build houses). Go to the Giving page HERE and select YUGO/Iglesia Arca De Noéfrom the list of available funds.
Weekly schedule:
Week 1: July 20
Connecting with Jesus Right Now.
Bible Story – Jesus' followers meet a stranger on the road (Luke 24:13-35)
Week 2: July 27
Everything is So Different This Year!
Jesus' followers have to leave Jerusalem (Acts 8:4-40)
Week 3: August 3
#Alone Together
Jesus' followers gather to pray (Acts 4:23-31)
Week 4: August 10
Love Your Neighbors…No Exceptions!
Jesus' followers learn to love one another (Acts 2:42-47, 3;32-34, 6:1-7)