Youth Group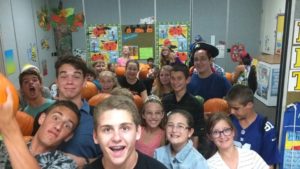 Sunday Night Youth Group is our weekly Youth program where kids come to reconnect, learn and talk about faith issues, eat dinner and have some fun. Our lives in Southern California are over stimulated, over scheduled and often times sucked dry by a culture that demands more and more from us each day. Youth Group gives our teenagers a safe place to be loved and restored by peers and caring adult volunteers while coming to know the power of Jesus Christ to bring wholeness into their lives.
While we are a 2 campus body, all youth are welcome to all events regardless of where you live or which campus you attend most regularly for Sunday morning worship!
Mission Viejo schedule
6th – 12th Graders meets every Sunday 5pm-7:30 pm in the Youth Lounge. Includes dinner, games and fellowship, teaching and small groups
Rancho Santa Margarita schedule
6th-12th Graders meet every Sunday 3pm to 4:30pm in the RSM Youth Room. Includes games and fellowship, teaching and discussion
Sierra Service Project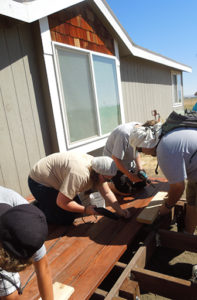 The Sierra Service Project is an annual summer mission where the youth teams travel to a western state Indian Reservation for construction projects. In recent years the SSP group has traveled to Chiloquin, Oregon, and Tsaile, Arizona.
The group works on roofing, fences, building porches, stairs, and wheelchair ramps. For information, contact David Enger at denger@sothumc.org.
 Special Events
Youth Special Events include missions, retreats, lock-ins, and more. In the spring is the annual Youth Auction.
Contact David Enger at denger@sothumc.org or Emilie Schoettger at eschoettger@sothumc.org for more information.