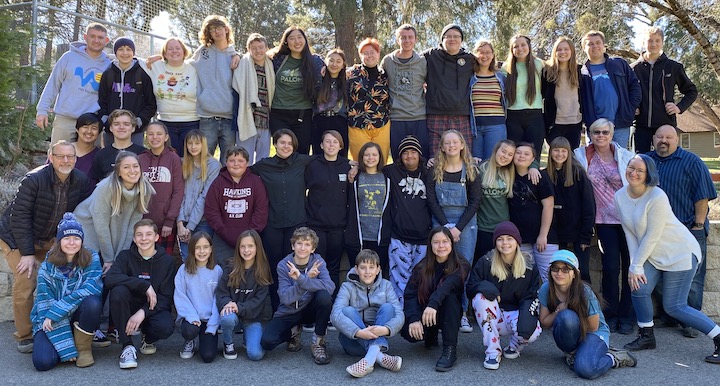 Youth Group
Contact Sam Nason at snason@sothumc.org for the latest Youth Group information.
Youth Group Winter Retreat
All Shepherd youth from both campuses are invited to our annual Winter Retreat over President's Day weekend. Join us in February for tons of fun, worship, and Jesus. This is the biggest youth event of the year–you won't want to miss out! Email Sam at snason@sothumc.org for more details. Scholarships are available.
Sunday Gatherings
Sunday Night Youth Group is our weekly Youth program where kids come to reconnect, learn and talk about faith issues, eat dinner and have some fun. Our lives in Southern California are over-stimulated, over-scheduled and often times sucked dry by a culture that demands more and more from us each day. Youth Group gives our teenagers a safe place to be loved and restored by peers and caring adult volunteers while coming to know the power of Jesus Christ to bring wholeness into their lives.
While we are a two campus church, all youth are welcome to all events regardless of where you live or which campus you attend most regularly for Sunday morning worship!
Youth Group schedule
6th – 12th Graders meets every Sunday 4:00 pm-6:30 pm in the Youth Lounge at the Mission Viejo campus. Includes dinner, games and fellowship, teaching and small groups
Service Project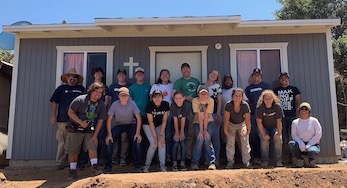 The Youth Service Project is an annual summer mission where the youth teams travel to Mexico or a western state Indian Reservation for construction projects. In 2019 the youth group traveled to Ensenada, Mexico to build a house with YUGO.
For information, contact Sam Nason at snason@sothumc.org.
Special Events
Youth Special Events include missions, retreats, lock-ins, and more. In the spring is the annual Youth Auction.
Contact Sam Nason at snason@sothumc.org for more information.