Lent 2023 at Shepherd of the Hills
Overview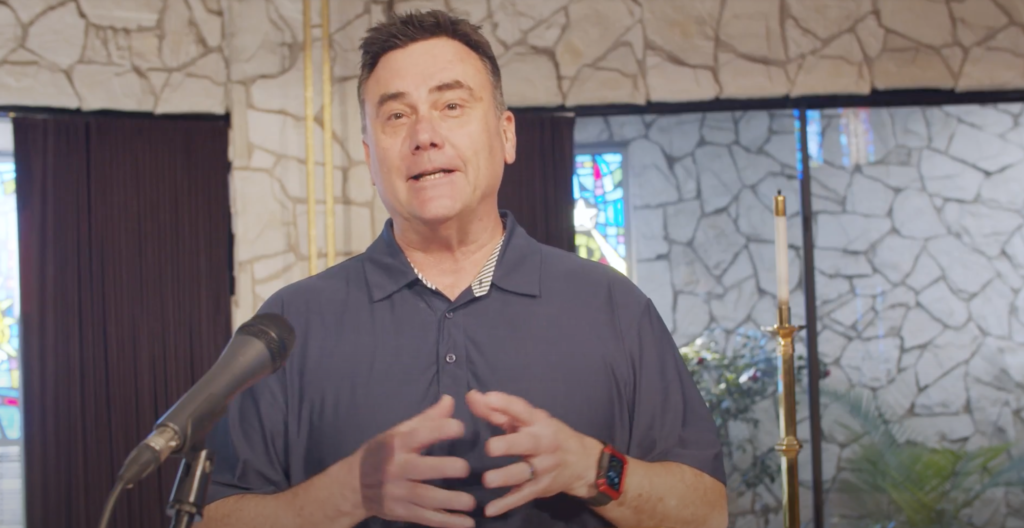 Click the image above (or the following link) to see a video overview of Lent at Shepherd of the Hills:
https://drive.google.com/file/d/1VuDJCS72XUvCyO6PTGk3focTuEiU4-Zg/view?usp=share_link
Encounter

Join us for Encounter during the six Sundays of Lent starting February 26. Encounter will take place Sunday evenings at the RSM campus from 4:00-5:30 p.m. All ages are welcome. Encounter begins with a brief time of song and prayer followed by the opportunity to choose one of three breakout sessions.
Your options each week will be:
-A conversation with the pastors
-A service project
-An arts lab
We will be exploring opportunities to connect deeper with Christ and with each other. We hope you will join us as we seek to encounter God in our lives.
Lenten Daily Devotional
Whether it's the first thing you do as you rise or the last before bed, we are giving you the chance to encounter God every day. Check your daily email to see the devotion for each day in Lent.
If you are not signed up with MyShepherd to receive emails, let us know at myshepherd@sothumc.org and we'll add you to our list.
Lenten Hikes
Lenten Hikes are a chance to connect with each other in different settings around South OC. The third hike will be Saturday, April 1 at 5:00 p.m. in San Clemente. Maps and details for all the hikes (scroll down for this third hike) are available at https://shepherdstations.files.wordpress.com/2023/02/lenthike123-2.pdf
This is an easy hike along the beach, beginning at North Beach near the Amtrak Station and heading south to the pier and back. The total distance is just 2 miles and there's almost no elevation gain. You will be rewarded with views of the beach (hopefully no fog) and lots of people and dog watching, too. We'll linger on the pier (without dogs) and head back to the cars. If you have the time, stay for dinner at the Beach Hut deli in the same parking lot.
Palm Sunday
Sunday, April 2 at 10:00 a.m., both campuses. Celebrate this traditional time of remembering Jesus' entry into Jerusalem with the waving of the palm branches.
Holy Thursday
April 6 at 7:00 p.m., MV campus. A time of singing, prayer, and communion as we celebrate and remember the Last Supper.
Blood Drive
Shepherd will conduct its annual Good Friday blood drive on Friday, April 7 at the Rancho Santa Margarita campus from 1:00-7:00 p.m. For more information, contact Mary Beth McGowan at marybethmcgowan1@gmail.com or Candi Hutchinson at chutch23@me.com or go to RedCrossBlood.org and use the sponsor code "shepherdhills."
Good Friday Art Walk
April 7 from 7:00 to 9:00 p.m. (worship at 8:00 p.m.), RSM campus. This is our annual outdoor art show with worship featuring choir and cello as we reflect on the death of Jesus.
If you have interest in creating art for this year's show, please contact Doug Nason at dnason@sothumc.org.
Easter Sunday
"He Is Not Here, He Is Risen!"
6:00 a.m. Sunrise Service, MV campus
10:00 a.m. worship at both campuses
11:00 a.m. butterfly release at both campuses
Lenten 'Map'
Click here for an interactive map of Lenten activities.