July 1, 2021
New Pastor at Shepherd: Rev. Rick Uhls
We welcome Rev. Rick Uhls to his appointment as Shepherd of the Hills' Lead Pastor, effective July 1, 2021!  
Rick and his wife, Suzanne Barron, are looking forward to being in ministry with our Shepherd of the Hills family. Below is the official announcement from our California – Pacific Conference along with Pastor Rick's BIO and family picture.
---
Letter from District Superintendent:
Dear Sisters and Brothers in Christ of Shepherd of the Hills,
While the COVID-19 crisis seems to have brought so much of the world to a halt, the Spirit of God is still moving and calling us to new places and possibilities. As challenging as it has been, the work of ministry goes on. The Bishop and his Cabinet have been working on empowering and deploying our pastors as we do in the appointive system of the church each year, long before the virus began its impact.
So, on behalf of Bishop Grant Hagiva and his Cabinet, I share with you that after much prayer and consultation, it is Bishop Grant Hagiya's intent to appoint the Rev. Rick Uhls to serve as your new pastor effective July 1, 2021.
Pastor Rick is a gifted pastor who has served for a number of years in the California-Pacific Conference, Pastor Rick is a spirit-filled leader and preacher with a rich experience in worship, music, young people's ministry, outreach, discipleship and stewardship. As a church leader and developer, he is uniquely gifted to lead your shared ministry into an era of vibrant growth. Pastor Rick will work together with Pastor Karl , Pastor Jon and your lay leadership for a smooth and effective ministry transition.
On behalf of our Bishop, I thank you for your faithfulness, and ask you to hold these fine pastors and their families in your prayers during this time of change.
In ministry together,
Rev. John Farley
Dean of the Cal-Pac Cabinet
South District Superintendent
---
Biography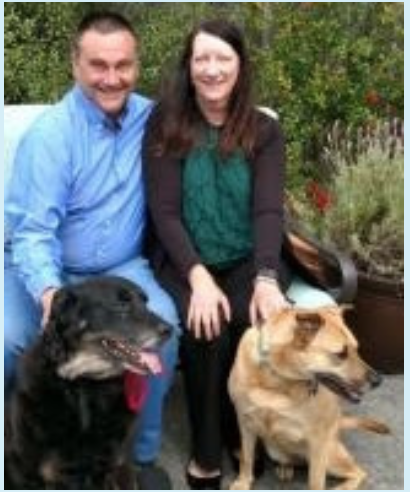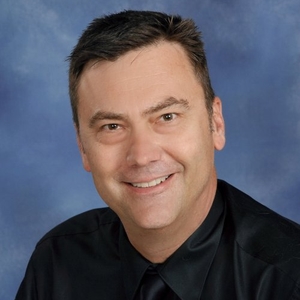 Pastor Rick Uhls is a United Methodist pastor who has been appointed to the San Luis Obispo UMC since August of 2012. He was first appointed as Associate Pastor of the Simi Valley UMC in 1987 and has served churches in Lake Elsinore, Moorpark, Long Beach and Redondo Beach before being appointed to San Luis Obispo.
He holds a bachelor's degree in Political Science from UC Riverside, a Master of Divinity degree from Fuller Theological Seminary and has done advanced studies in Church Leadership at Wesley Theological Seminary in Washington, D.C.
Rick is married to Suzanne Barron and has two children, J.D. age 36, of Torrance, California who is married to Jocelyn with grandchild Shayla, and Jessica age 34, of Covington, Louisiana with grandchildren Aiden and Abby. Suzanne is a licensed Marriage and Family Therapist in private practice. She is also a certified Spiritual Director. Rick and Suzanne will celebrate their 30th wedding anniversary this coming July. Their four legged children include two dogs, Shanti and Simba (in the picture) and a cat, Sage.
Pastor Uhls has led multiple work trips as part of the Arson Rebuild Project which helped to rebuild African-American Churches in the South that had been destroyed by arson. He has also led 18 youth work teams as part of the Sierra Service Project on Native American Reservations in Oregon, Nevada, California and Arizona.
In addition to his work in the church, Pastor Uhls served for 16 years as a volunteer law enforcement chaplain in Riverside and Ventura Counties where he helped to write the chaplain program for both the Sheriff's Department in both counties. For nine of those years, he also served as a Reserve Deputy Sheriff in Riverside County.
When not working, he enjoys fishing, cooking and golf although he admits to often playing two fairways at once.
---
March 7, 2021
A special message from Pastor Karl Stuckenberg: